PR1 "R-Hang" hidden rotation hangers – Pack of 100
Créez un compte ou connectez-vous pour connaître votre tarif personnalisé
Create an account or log in to get your personalised discount
146,20€ pack of 100
These have been specially designed for thin wooden frames (from 10 mm). The Pr1s are invisible once positioning has finished. This smart design was developed in Sweden as a secure hanging system for small works of art.
Pr1s are suitable for any type of wall thanks to their flexibility. Frames will stay against the wall, all while ensuring a 3 mm ventilation gap at the back.
Extra security is possible with anti-theft wall screws.
Requires installation/removal knowledge.
Exclusive distribution for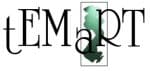 In stock